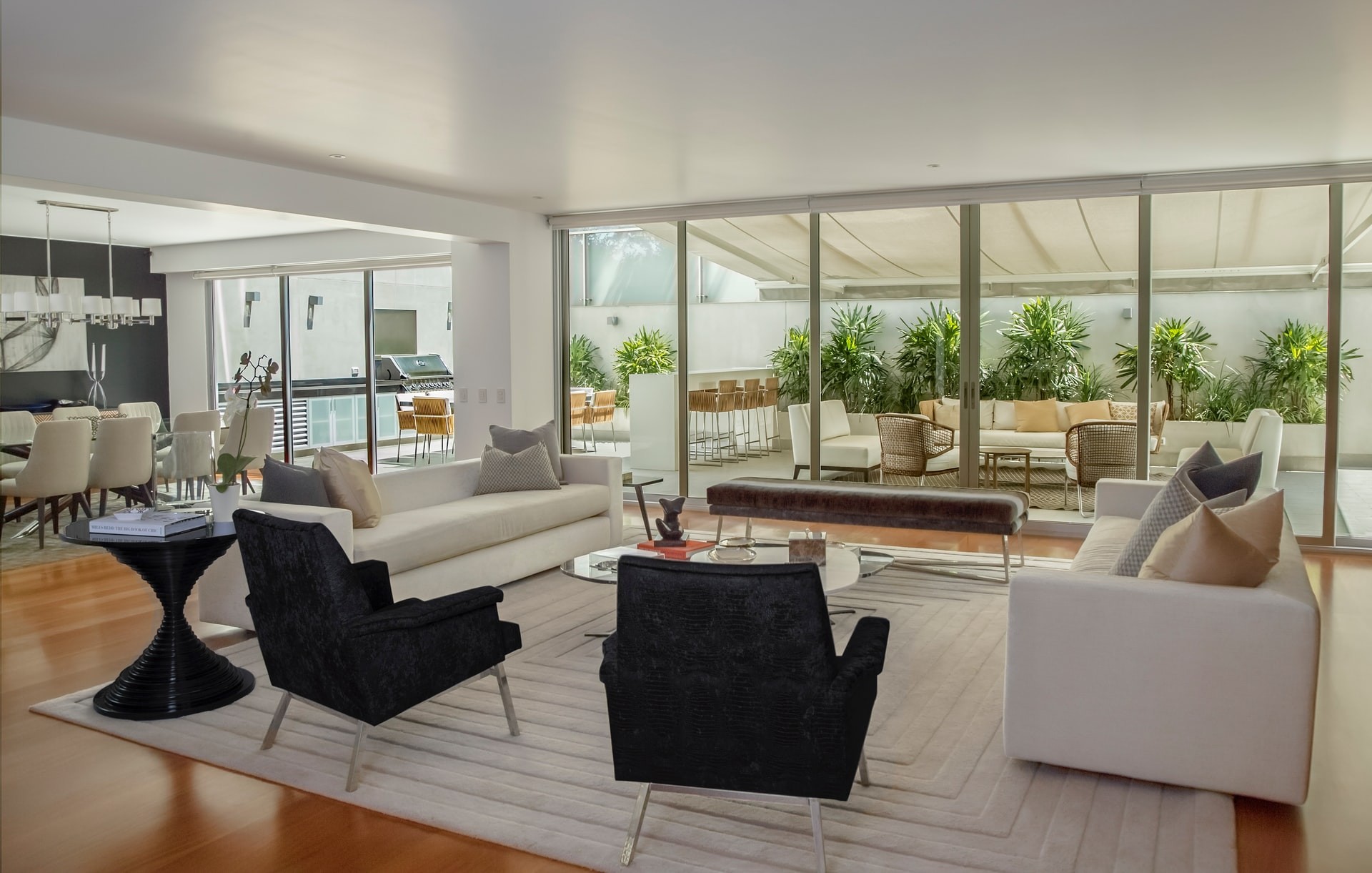 Yes, I gave Chryssa the highest rating possible because she is the best.  She set the price just right to sell my Topanga house and the offer we took and a backup came in higher than asking.   Topanga's an odd market because of the one-of-a-kind houses and twisting property lines.  It takes someone  like Chryssa with deep local knowledge to navigate it - like driving through the curves on the way into town.   She has firmness tempered with a wonderful humor and she is a joy to work with.   I recommend her in a heartbeat.
Kirsten represented us when we bought our home in Topanga. She's highly knowledgable of the area and its quirks and was a great help during the entire escrow process. She's also a great resource for local recommendations from inspectors to gardeners to foundation specialists, etc. Highly recommend!
I was in the process of selling my house in Topanga, and decided spur-of-the-moment to buy a condo in Woodland Hills instead of finging a rental. It meant that the buying process had to happen extremely quickly since I already had a closing date on the house sale. Kirsten represented me as the  buyer and she was phenomenally helpful in the negotiations as well as finding me an inspector, and loan officer who was able to quickly get me a pre-qualification, and getting me into the condo in time to be out of the house. I HIGHLY recommend her to represent you if you're in the market for an agent!

We worked with both Chryssa in the purchase of our house in Topanga.  We had been looking for over a year and her patience was incredible.  Chryssa provided a real education on the unique ins-and-outs of buying in Topanga and in the Coastal Commission Zone, which was something that was new to us.   She was available for every step of the way, informative, quick to respond, and pro-active (especially when we encountered bumps in the road).  We felt like we had a real pro in our corner.  Heaps of thanks to you!
So happy that I found Kirsten!  As I was a first time buyer involved in a complicated sale, Kirsten held my hand all along the way.  Kirsten was never tired of my many questions and she gained my trust and confidence  early in the process.  I may not have had the patience to endure the transaction  had it not been for Kirsten's constant support.  I LOVE my new home.  Can't thank Kirsten enough!!

What a valuable resource. Under extreme circumstance and time pressure, Chryssa performed as the consummate professional.  I cannot praise her acumen and diligence enough to do her justice.  
           
A tough market and natural disasters did not diminish  her best efforts. I am certain she was the only  person who could have done the job as elegantly as she did. Thank you Chryssa,  from the bottom of my heart.
Best Agent EVER!!  We've worked with a lot of different agents in many different states and I can easily say that Kirsten is the best one we have ever used.  She went above-and-beyond to help with all our needs and has an intimate knowledge of the Topanga area.  She is quick to respond, knows the  right people to get things done, and worked hard to get us the best possible deal.  She found us the perfect house, but if I ever buy another one I will use her again.  I loved working with her, and now consider her our good friend.  Highly recommend!
Kirsten was our agent for the sale of our house and purchase of our new house. She held our hand through a very stressful time. She was a pleasure to deal with. She is very responsive and immediately responds to all questions 7 days a week

Chryssa provided me with an extensive list of comparables and the history of sales in my nieghborhood, so I was able to make an educated guess about how much I was willing to let my house go for. I don't live in California, so she helped  me find a contractor to bring the house up to the standard I  needed to sell it. She also found me a person to stage the house, who did such a good job I almost didn't want to sell it.  Every time I called she responded within minutes.  I recommend her heartily
Kirsten is great.  Topanga is its own unique market, with lots of quirks and a charisma that stands out from the rest of LA.  It helps to have a someone in your corner like Kirsten who is from Topanga and actually understands Topanga. 
            
She helped us navigate our first home-buying experience with  ease while offering expertise knowledge about the area we were buying that could not have come from anyone outside of the Canyon.  It was definitely an advantage to have her on our team.  Plus, she's a lot of fun. 
            
It was certainly an adventure buying our home but we're happy we had Kirsten.